During three dynamic days in April 2012, over 250 higher education leaders, executive leaders, and national thought leaders gathered at Wake Forest University to discuss and debate the role and value of the liberal arts education for 21st Century careers.
Attendees reviewed the historical perspectives for our higher education institutions, received data on employment and market trends, heard topical discussions from college presidents, deans and executive leadership, and viewed the current trends and outlook for the world of work.  The conference's closing session enabled attendees to identify key insights, implications and specific activities for transformational change at their respective campuses.

Keynote Speakers
Dr. Condoleezza Rice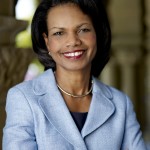 Former US Secretary of State, Professor and Senior Fellow at Stanford University, and Founding Partner of The Rice Hadley Group, spoke on the state of America and the role of higher education on Wednesday, April 11th to a standing room only crowd in Wait Chapel.
---
A.G. Lafley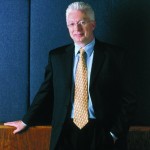 Former Chairman of the Board, President and Chief Executive Officer of Procter & Gamble, and Chairman of the Hamilton College Board of Trustees, spoke on the divergent perspectives and roles of colleges and employers that carry serious consequences on Thursday, April 12th. Click here to watch his keynote speech.